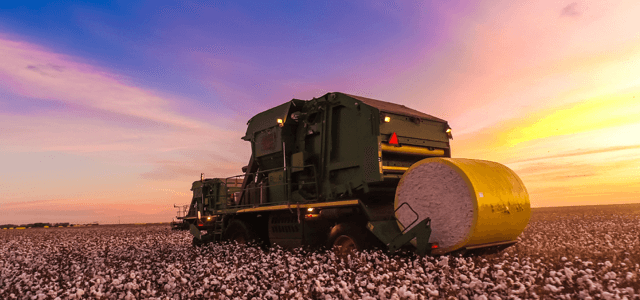 COTTON
As Calik Cotton, we lead the way to make sustainable cotton "the new standard of fashion".
How do we accomplish our mission of establishing conscious cotton as "the new standard"; and leading the change for the transformation of cotton, textile and fashion industries?
BCI Cotton Production
We manufacture highest quality sustainable cotton at BCI standards through our collaborations with our co-partners in South Eastern Anatolia region of Turkey. We process our highest quality cotton delicately and with utmost care in our cutting-edge technology production plant to deliver it to our buyers. We aim to transform cotton usage; we take solid steps to expand sustainable cotton usage in textile and fashion industries. We are passionately committed to BCI "Better Cotton Initiative" standards at each and every stage of our operations.

We undertake the mission of sharing our knowledge and experience to guide our shareholders and cotton-related industries. We passionately follow up worldwide developments, approaches and valuable practices; sharing them with our farmers shareholders to push them forward and to foster mutual growth.

We monitor the consumption of water and agrochemicals in our manufacturers' practices. We support and encourage full implementation of worldwide BCI criteria in our farmers' practices in Turkey. We voluntarily pioneer the full integration process of BCI standards in our industry.
Establishing sustainable cotton as "the new standard" is only possible through monitoring all phases of production. We monitor our processes through 6 criteria, which are defined based on BCI principles:
Crop Protection Practices
Water Consumption
Land Conservation
Conservation of Nature
Fiber Quality
Decent Work
We perform our monitoring through independent controls and via reports by agricultural engineers actively operating on the field. We adopt and encourage best water management practices, which deliver highest efficiency in water consumption. We consciously adopt micro-irrigation and springer irrigation practices. We operate with full commitment to preserve natural water sources and underground waters. We monitor usage of agrochemicals; strictly preventing agriculture pesticide usage as defined in Stockholm Agreement, allowing solely and exclusively "registered, correctly labeled, licensed" pesticide usage. We take solid steps to prevent increase in harmful pollutants; to conservation and enhancement of useful micro-organisms.
BCI Cotton Standards
The Better Cotton Standard System is a holistic approach towards sustainable cotton production, which is developed to define the worldwide standard of sustainable cotton production.
The Better Cotton Standard System covers 3 main pillars of sustainability: Environmental, social and economic. Each element, including Principles and Criteria, monitoring mechanisms, works impeccably to support the Better Cotton Standard System, to create result and impact. The system monitors and protects all stages of sustainable cotton production from farm to yarn, setting the standards to establish Better Cotton as a sustainable mainstream commodity.
Principles and Criteria: Redefines Better Cotton globally through 7 key principles.
Capacity Building: Supports and trains farmers in growing Better Cotton, through collaborating with experienced partners on the field.
Assurance Program: Assesses and measures results through 8 predefined indicators, encouraging farmers to constantly grow and improve.
Chain of Custody: Connects supply and demand within the better Cotton supply chain.
Claims Framework: Creates conversation around Better Cotton through establishing powerful data, information and actual stories from the field; acting as the voice of Better Cotton.
Results and Impact: Monitors and evaluates progress and change; enables measuring mechanisms to work; ensuring that Better Cotton delivers the intended impact.
Calik Cotton, adopts and applies BCI principles in all its operations from farm to yarn; sustaining this framework in all its active practices.